Success Story – July – Linda Garrett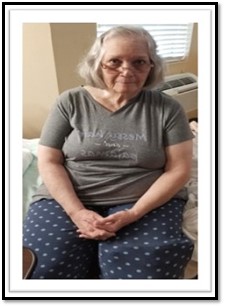 Linda came to Founders Plaza from Carrollton Regional Medical Center with a right knee seroma. Upon arrival at Founders Plaza, Linda required maximum assistance from caregivers with activities of daily living and mobility.
During her stay, physical, occupational and speech therapy designed a customized plan of care to maximize her rehabilitation potential. Linda was so easy to work with and happy to come to therapy. 
Linda made great progress throughout her rehabilitative stay, improving strength and balance. Most importantly, she had gained increased independence with activities of daily living, transfers, and functional mobility allowing her to return home.