"Congratulations to Opal on a successful rehabilition."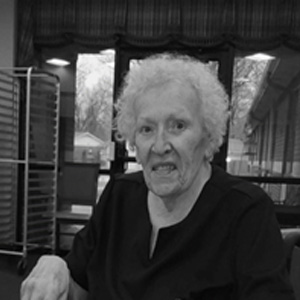 Opal Bigham comes to Founder's Plaza after a taking a fall at home and fracturing her hip.
 Opal is a retired teacher, originally from Iowa, and now calls herself a "Texas Transplant".
She has a great sense of humor and enjoys meeting new people. She loves to read and enjoys going to her book club when she's at home. She is planning on attending a Silver Sneaker's Program after her discharge. She loves to travel and has a cruise to Alaska planned in September with some of her friends. Opal has really adapted to her new "for now" home and has increased independence in everyday task while still on non-weight bearing status.
She has come a long way in a short period of time and has become a real life inspiration to our long term care residents.