"Best of luck to you ­Mr. Krier!"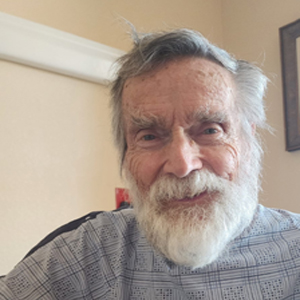 Mr. Krier came to Founders Plaza from Texas Health Presbyterian Hospital with kidney failure.
He exhibited generalized muscle weakness, poor intake and a lower extremity wound and assistance from others for everyday task completion.
Mr. Krier flourished during his stay at Founders Plaza.  He was motivated to participate with activities and therapy to help himself to achieve his personal goals.
After working with Occupation, Physical and Speech therapy, he gained increased independence in walking and daily tasks, which allowed him to return home with his wife.
Mr. Krier shared that he is excited to resume his "normal" life.